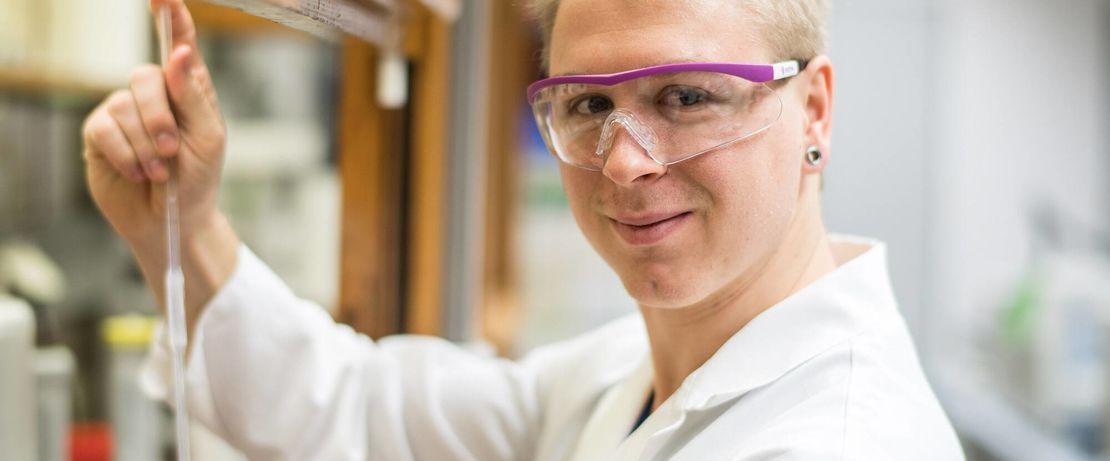 Confidentiality and quality
For us, confidential cooperation is the framework in which your questions are processed by competent employees. Independence and quality are the foundations on which this cooperation exists and can grow. Our certifications give you the security that you need and also fulfill statutory specifications. Whether you require data according to GMP, DIN ISO 17025, or DIN EN ISO 9001, our management system ensures the reliability and comprehensibility of your data. In addition, through our membership in various trade associations we ensure that we are always up to date regarding regulations and specifications for you. 
You can find our current certificates and certifications for the respective sites in the downloads area.
Decision rule pursuant to DIN EN ISO/IEC 17025:2018
DIN EN ISO/IEC 17025 specifies the general requirements for the competence of testing and calibration laboratories. Evonik's analytics lab is accredited for various types of tests.
Assuming you order an analysis pursuant to DIN EN ISO/IEC 17025, a limit value is used to compare specifications and check whether and how the measurement uncertainty should be considered when evaluating the measurement result ("decision rule").
Below link leads to the discussion of feasible options and the resulting actions. Nonetheless, you as the ordering party can still request different decision rules based on your requirements. In that case, both parties will need to agree to those in writing.