ANALYTICS BY EVONIK
Solutions from one source
As Analytics by Evonik we see ourselves as a troubleshooter that is in direct contact with our customers for questions in regard to the pharmaceutical industry and specialty chemicals. Depending on the tasks, the analyses are carried out in the laboratories at our Darmstadt, Hanau, or Marl sites.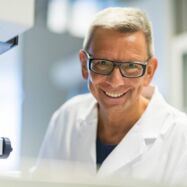 Employees – Our potential for your individual solution
The latest technology and excellent equipment are the basis, but it is the people behind these who make the real difference. Our more than 240 employees, in whom we continuously invest to keep their training levels up to scratch, look forward to discussing your problems in person with you.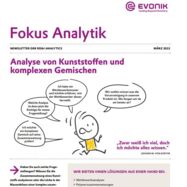 Well informed - Focus on Analytics
At regular intervals, we present interesting topics to you.